Stay at Some of the Eco-Friendly Hotels near LA

If you're planning a weekend getaway, or you simply need to get out of the house and stay at one of Los Angeles' finer hotels, you've got plenty of options. But if you're an environmentalist, or an appreciator of the green movement, you may want to book your stay at an eco-friendly and sustainable hotel. Luckily, there's a few in the area worth checking out—and checking in!
Here's some eco-friendly hotels near, LA!
Fairmont Miramar Hotel & Bungalows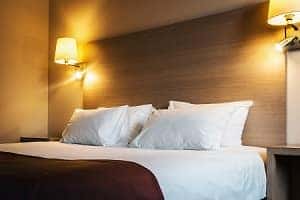 101 Wilshire Boulevard, Santa Monica, CA                                                                           Facebook                    Instagram                    Twitter
There's nothing quite like waking up to beautiful views of the Pacific. That's exactly what you get at Fairmont Miramar Hotel and Bungalows in Santa Monica. This hotel features 302 guest rooms and 32 secluded bungalows, offering lavish accommodations for all guests. This hotel even includes Fig, a Mediterranean-inspired bistro that utilizes fresh ingredients purchased at the Santa Monica Farmer's Market, providing a farm-to-table experience for all diners. All the accommodations, including rooms and bungalows, have been designed with low environmental impact materials, making the Fairmont in Santa Monica Green Hotel Certified.
Shore Hotel
1515 Ocean Avenue, Santa Monica, CA                                                                                
Facebook                    Instagram                    Twitter
The Shore Hotel, in Santa Monica, provides beautiful views of the ocean and the city from each of their rooms. The hotel is minutes away from downtown Santa Monica. However, this hotel does offer some lavish accommodations that may prevent you from leaving your room. This hotel was designed with sustainability in mind, using recycled materials, solar heated pool and solar roof for sustainable energy, drought resistant plants, sliding glass doors with natural ventilation, and extensive LED light fixtures in the rooms, hallways, and lobbies.
Terranea Resort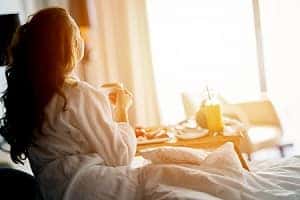 100 Terranea Way, Rancho Palos Verdes, CA                                                                      Facebook                    Instagram                    Twitter
When you book a room at Terranea, you're being invited into a 102 private acre peninsula. There's lush gardens, ocean views, Mediterranean architecture, and relaxing spas. There's guest rooms, suites, bungalows, and even villas for your stay. This palatial resort is part of Destination Hotel & Resorts, including the Green Meetings program. This resort aims to reduce waste, increasing recycling and composting, use local and organic food, and decrease energy and water usage. Book a room at Terranea for your eco-friendly getaway!
All these hotels use sustainable building practices while providing their guests with a green and comfortable stay. Get started by booking a room at any of these great locations near LA!