Honda Service FAQs West Covina, CA

Automotive service and maintenance is crucial to the health, well-being, and performance of your vehicle. At Norm Reeves Honda Superstore West Covina, our service center is here to assist drivers throughout City of Industry, El Monte, and La Puente with any type of routine maintenance or emergency repairs. Of course, it helps to know when your vehicle needs service and what type of service it needs.
That's why we have these Frequently Asked Questions pages. These guides cover some of the most important service questions that drivers have when it comes to their vehicles. Keep reading to see if we've tackled your question or subject.
Our Service Pages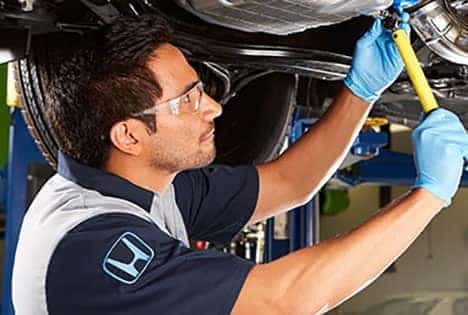 These pages cover a wide array of automotive service topics. Whether it's something simple that you're curious about like oil changes and tire rotations, or you're interested in learning about more complicated automotive issues like transmission or brake problems, these pages can detail these types of issues and services.
Most of these pages will cover the signs that indicate there's an issue with a specific component. These usually include sounds and smells to look out for, as well as unusual vehicle performance and handling. The guides will list off the symptoms of these issues and provide details on the types of services required to correct them. That way, you'll know when your vehicle tires, brakes, or transmission needs the professional touch.
The Benefits of Routine Service & Maintenance
While many of our service pages cover the issues and solutions, you can potentially avoid such automotive issues by keeping up with the recommended service and maintenance. Timely oil changes, tire rotations, and other services can go a long way in keeping your vehicle in great shape, performing at its best, and lasting for more years and miles.  By having your vehicle carefully inspected on a regular basis, technicians can spot issues forming and go to work to prevent them from becoming major problems.
Scheduling Service with Norm Reeves Honda Superstore West Covina
By reading these service FAQ pages, you'll have a strong sense of your vehicle and the possible scenarios that indicate something is amiss. Of course, while these guides can potentially help you diagnose an issue, you'll want a professional to determine the issue and the best way to correct it. When the time comes that you're in need of service or maintenance, you can always contact us at Norm Reeves Honda Superstore West Covina.
We're here to help keep drivers in City of Industry, El Monte, and La Puente on the road behind the wheel of a vehicle performing at its best!