Honda Car Comparisons

Accord:
Civic:
CR-V:
HR-V:
Passport:
Pilot:
Ridgeline:
When you're in the midst of choosing your next car, you've got a lot of options to consider across the Glendora, El Monte, and La Puente areas. Of course, you're probably considering multiple options from various makes. However, at Norm Reeves Honda Superstore West Covina, we're here to help by providing helpful car comparisons! Like our Honda reviews, these guides can help you learn more about your options so you can make the right decision.
Keep reading and see if we've compared two models that you're interested in!
What You'll Learn from Our Honda Comparisons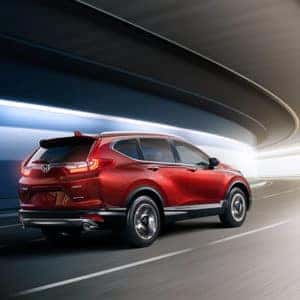 If you're interested in the Honda Civic, but you're torn between other compact sedans, you may want to check out some of our Honda comparisons to find out which vehicle is better for you. These guides take the models that you're considering and place them side-by-side to see their similarities and pick up on their differences. They'll be compared by engine power, efficiency, interior comfort, technology and entertainment, and even safety. That way, you'll know how they differ and which vehicle seems to offer you more.
How Our Car Comparisons Can Help You
There are plenty of benefits to reading some of our Honda car comparisons. They're a bit like our Honda reviews in that they highlight some notable features, however, they also compare and contrast those features with another vehicle that you may be considering as your next car. Not only will you learn more about what each vehicle includes as well as its abilities on the road, but you'll also become aware of some features you may not have known about.
Reading our car comparisons can be very important considering that buying a new car is a pretty major investment, and learning more about your investment can add more confidence and assurance in your decision. Once you've seen how the vehicles differ, you'll be able to see which one is a better fit for you.
Getting Started on Your Research!
Now that you're aware of the benefits of reading our Honda reviews and car comparisons, you're ready to get started on conducting your research to help you find your next car. Simply browse the selection of Honda comparisons on this page to see your favorite model compared with another vehicle on your list. Not only will these comparisons help you narrow down your list, but you'll be able to determine which vehicle seems right, and you'll be able to make a decision that you're confident in!
At Norm Reeves Honda Superstore West Covina, we're proud to provide drivers in Glendora, El Monte, and La Puente with the resources they need to help them decide on their next car. Drop in and schedule your test drive to complete your research!
View Inventory Contact Us