Honda Accord Hybrid Maintenance Schedule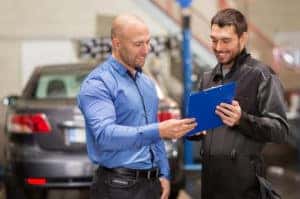 While the newer cars of today are way beyond the 'Do It Yourself' repairs, the maintenance of your car is as important now as before. Yes, there are lights to alert you when maintenance is needed, but sometimes that can be too late. Being aware of the timeline for good maintenance is the key to having a long-term relationship with your car. Your Honda Accord can give you many satisfying years when it comes to driving with just a little awareness on your part regarding the what and when of the needed maintenance.
The Obvious: Those Malfunction Indicator Lights You Cannot Ignore
It is most important that you understand the importance of what they mean. Honda has a site with more information to explore, but our service people are ready to help. Below is a list of the most critical ones to never ignore.
Charging system
Brake system and fluid level
Low oil pressure
Malfunction Indicator Lamp
Charging System
Transmission Indicator
To prevent any emergencies from occurring and those indicator lights going off, it is good to know the timeline for proper maintenance of your vehicle. Since you are the one driving your car, it is important to be up on the proper maintenance schedule as the miles add on over time.
General Monthly Checks
Every 5,000 Mile Check List
Oil and coolant levels
Transmission and brake fluids
Tire pressure for better mileage
Check that all lights are working. If you have a garage, with the door down check your blinkers, brake lights and you can evenly check your backup lights, carefully!
Check windshield wiper fluid also. There is nothing worse then having to look through a smeared windshild.
30,000 Miles and 60,000 Miles:
Change engine oil and filter
Rotate tires, check brakes
Check all hoses and brake lines, including cooling system hoses and connections as well as fuel line hoses. Having a hose that gives out expectantly is not a good experience.
Suspension and exhaust
At 30,000 miles and up, you are entering the timeline for changing or replacing items. It is a small price to pay for having a car that runs efficiently.
45,000 Miles:
Inspect your valve clearance
Replace spark plugs
Replace air cleaner element
Check and replace the drive belts if needed
60,000 Miles:
Replace engine coolant and brake fluid
75,000 Miles:
Replace spark plugs
Check and replace the drive belts if needed
Replace Engine Coolant
Now your car is reaching that stage when just checking is not enough. Replacement starts here. Waiting till the water pump fails is not good. The same applies to the timing belt.
90,000 Miles:
Replace the drive belts
Change transmission fluid
Replace air cleaner element
Replace spark plugs
Change brake fluid
105,000 Miles:
Replace spark plugs
Replace timing belt
Replace water pump
Inspect idling speed
120,000 Miles:
Replace air cleaner element
Replace drive belts
Change transmission fluid
Some individuals actually bond with their car, others just drive theirs. It does not matter which one you are. Know that we at Norm Reeves Honda Superstore in West Covina are ready to aid you in any way when it comes to keeping your car running smoothly. Hondas are known for their longevity, but they cannot do it on their own. When you get your new or used car, register with us and use our online scheduling service. Also, check our 10 Reasons for having your vehicle serviced at Norm Reeves Honda Superstore in West Covina. We go above and beyond, with you and your car in mind.