Honda Dealer Serving Montclair, CA
It may not be the biggest city in California–not by any stretch of the imagination–but Montclair is truly one of Pomona Valley's hidden gems.
This city has ancient roots dating back to the Serrano tribe, who established small hunting and fishing villages along the San Antonio Creek. Today, you can appreciate their influence in this area's abundant natural landscapes.
When residents want to breathe in the fresh air, they'll have plenty of excellent hiking spots around, including the nearby Bridge to Nowhere. Be sure to bring your comfiest shoes for that one—it's a challenge!
To get there, you might just need to hop on the San Bernardino Freeway. It does tend to get busy, and even a little dicey from time to time, so make sure that you're driving an incredibly safe and stylish car, something like what you'll find at our Honda dealer near Montclair, CA.
Why Choose Our Honda Dealer near Montclair CA?
Montclair, like many parts of California, is a diverse town where many different cultures and ways of life can prosper. At Norm Reeves Honda Superstore in West Covina, we really think that's something to celebrate.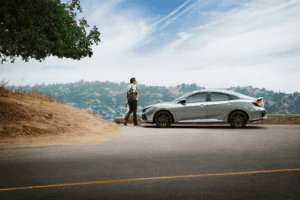 When you visit our Honda dealership, you'll find an equally diverse staff who are well-equipped to cater to your needs. As a matter of fact, our team collectively speaks nine different languages. So, no matter which you speak, you can talk, and we'll listen.
Browse at Your Own Pace
When it's time to start shopping for your next Honda, you can always make your way to our dealership to explore your options and get a better sense of what's available. Our Honda dealer is here to help guide you through your options. However, you can browse from home to take your time and really explore your options.
Our filters are here for you, so you can easily navigate your options and find your next car based on factors that are most important to you. In a few clicks and minutes, you'll be able to find your next car!
Take Your Test Drive

While browsing the selection is a great way to get a better idea of your options, nothing beats seeing your options up close. When it's time, you'll head to our dealership to take a look around and speak with our experts to learn more about your options. You'll have enough sense to know which model is best for you.
However, the best way to really see if a vehicle is right for you is by climbing in, turning the key, and putting it in DRIVE. The test drive is the best way to see if the vehicle is right for you. By assessing its performance, handling, comfort, and features, you'll know if it's the right vehicle for you at our Honda dealer near Montclair CA. You'll then be ready to take the next step!
Honda Specials & Leasing

After you've had a chance to explore your options and take the test drive, you'll have an idea of which models are the best suited for you. But you'll want to come to our dealership and speak with our experts to learn more about the available Honda specials and lease deals. Once you've heard about the Honda specials and the various Honda lease options, you'll have a better idea of which option best suits you, your needs, and your lifestyle.
They'll even go over trade-in cars and how it works with your Honda financing. You can use your trade-in as your down payment for your next car!
Let's Take Your Needs into Account
A car is a big purchase, and you should be able to have exactly what you want. When we say come talk to us, we mean it. Describe your perfect car in detail. Tell us what kind of amenities you prefer, and which specs are most important to you. Our friendly Honda experts can match you with your ideal vehicle.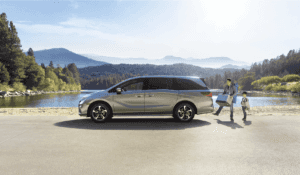 The Honda lineup is pretty diverse in its own right. You've got the tremendously efficient, speedy Honda Civic; the incredibly spacious Honda Pilot; and one of the world's favorite minivans, the Honda Odyssey. Many of these even come with hybrid models for added eco-consciousness.
We have new, used, and certified pre-owned models of each waiting for you here at the dealership. You can come in and see them in person, or check them out on our website today.
While you're there, you may want to check out our many deals and incentives, too. We're all about saving you extra money in any way that we can. With any luck, you'll be able to find a great discount before you visit.
Service & Maintain Your Honda Model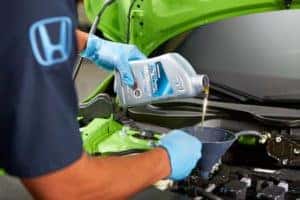 As the proud owner of a Honda model, you'll want to do everything you can to make sure that your vehicle has everything it needs to perform at its best and last you for the miles. When it's time for service, you can always bring your vehicle into our Honda dealer for service and maintenance. Our expert technicians will make sure that it's ready to face the open road.
Whether you're in need of something simple, like an oil change, or something complex, like a transmission repair, our team is here and ready to help you along the way to make sure that your vehicle performs at its absolute best when you're making your way around Montclair!
Your New Honda Is Waiting
If you think the time has arrived for a new Honda, there's no reason to delay. Even concerns about credit and financing don't need to hold you back. The finance experts at our Honda dealer near Montclair, CA, are some of the best in the area, and they'll work to find a solution for you.
Want to take your favorite Honda model for a spin? Just contact the team at Norm Reeves Honda Superstore in West Covina today to set up a test drive!
Our team is here and ready to help you find your next car so you can take on the roads of Montclair and beyond. Whether it's to lease, buy, or service your Honda—we're here for you!