Honda Dealer near Whittier CA

Whittier is a scenic city in Los Angeles County that's home to more than 86,000 people. It has a rich and interesting history, stemming back to the late 1700s with Spanish settlement. Quakers settled into the region and established a ranch and community—specializing in citrus, but the area also became known for walnuts as well.
Since the rapid expansion in southern California, Whittier further developed into a bustling city. Today there are plenty of neighborhoods and shopping areas, making it a thriving community outside the big city. But if you need to commute every day, you'll want to have a reliable vehicle like a Honda to help you cut across Whittier Boulevard to the 605. You can find a Honda dealer near Whittier at Norm Reeves Honda Superstore West Covina!
Browsing the Selection at Our Whittier Honda Dealership
You've got a lot to consider when you're browsing the inventory at our Honda dealership near Whittier. There are sedans, hatchbacks, crossovers, SUVs, pickups, and even hybrids. You can head in and check out our showroom, or you can browse at your convenience by heading to our website and exploring our online inventory. You'll have plenty of new and used Honda options. From our online inventory, you can browse models like:
And more! Use the search filters to narrow down the results so you can find your next car quickly!
Helpful Honda Resources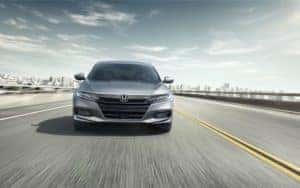 Deciding on your next car can be tough, but when you have more knowledge and details about your options, the decision is much easier to make. That's why we have an entire library of resources and research materials that you can use to become better acquainted with your choices.
Our Honda reviews will showcase the various Honda models and give you a better idea of what they offer and what they can do, and you'll even learn about the varying trims and options. Our Honda comparisons can help you decide between two vehicles you're stuck on. These guides take your favorite Honda model and compare it to a similar model from a competing brand so you can see which model offers you more!
Taking the Test Drive
After you've browsed your options and have read some of our research materials, you'll want to head to our Honda dealership from Whittier to get a better perspective of the vehicle you're interested in. Our experts can help you learn even more about the model with what it offers, but getting behind the wheel is the best way to learn if the vehicle is right for you. The test drive can truly help you learn more about the vehicle with what it can do.
Honda Service & Maintenance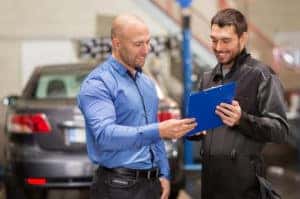 As a Honda dealer serving Whittier drivers, we're here to help keep your vehicle in pristine condition. Whether it's a new or used Honda, you can count on us for expert Honda service. Routine service and timely repairs go a long way in helping you keep your vehicle in great shape. Regularly scheduled Honda service can keep your vehicle performing at its best for the years and miles!
Whether you're looking for a new or used Honda or you're in need of Honda service, you can always schedule a test drive or service with us at Norm Reeves Honda Superstore West Covina!