Honda Fit Maintenance Schedule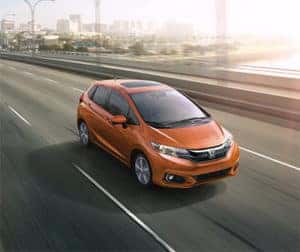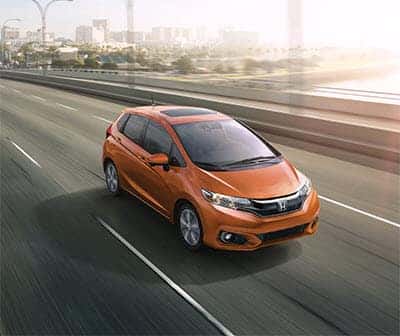 The Honda Fit is one of many models equipped with the new Maintenance Minder system. This computerized system is located on your dashboard and tells you when you need routine maintenance procedures like an oil change or tire rotation. It takes the guesswork out of when to bring your car in and eliminates the hassle of calculating miles until your recommended service.
How It Works
Your Honda Fit has sensors placed in key locations, like the engine and tires, to measure and record information to send back to the Maintenance Minder. Information such as vehicle use, speed, engine and ambient temperature to monitor wear and tear on your vehicle determines when service is needed. The minder uses symbols and codes to let you know what needs to be done and how soon. There is a code and a sub-code for every procedure, saving you time and money because you won't bring it in sooner than necessary. The Honda Maintenance Minder runs continuously: it will show your oil level usage and any other service codes every time you start your car.
Codes & Sub-Codes
The two main codes pertain to oil level usage. The amount of oil your car uses directly impacts your cars performance. When you first get your Honda Fit, your oil level percentage is at 100%. It will drop as you use the car and a maintenance wrench light will come on when it hits 15%. At that time, if there are any other services due for your car, that sub-code will light up also. At 15%, service is due soon and you should schedule an appointment. At 5% service is due immediately and at 0% service is past due. Failure to change your oil can cause irreversible damage to your Fit. It will start to show negative mileage if you miss your service appointment and do not change your oil.
In addition to signaling when service is due, the Honda Maintenance Minder will also adjust your other services so you don't have to make multiple trips. For example, if it's time for an oil change at 7,000 miles and you're going to need a tire rotation at 8,000 miles, the sub-code will come on so you get them both done at 7,000 miles.
Here is a list of the codes and their meanings:
Meaning
Time to change engine oil
Time to change engine oil, oil filter, check parking brake, front & rear brakes & other items
Meaning
Time for tire rotation
Check air-filter element, inspect drive belt, replace dust & pollen filter
Time to change transmission fluid & transfer fluid (if applicable)
Change spark plugs, timing belt (if applicable), inspect water pump & inspect valve clearance
Time for new engine coolant
Time to put in new rear differential fluid (if applicable)
As you can see, The Honda Fit's Maintenance Minder makes caring for your car a snap. All you have to due is schedule an appointment with a trusted dealer like Norm Reeves Honda Superstore in West Covina. Their courteous, highly-trained staff will handle all your issues and questions professionally and promptly. They provide reliable, top quality service on a regular basis.