Hybrid Car Dealers near Me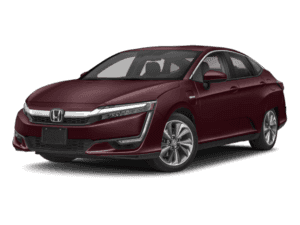 When it's time to think about going green and becoming more sustainable, there are a variety of things that you can do. You can ramp up your recycling, use green cleaning protects, obtain energy-efficient windows, or even go solar. However, you also may want to think about your mode of transportation and its gas consumption/emissions. So, if you're willing to take the next step, the first question you need to ask is "are there hybrid car dealers near me?"
At Norm Reeves Honda Superstore West Covina, we're proud to help you find the right hybrid car to hit the road in style and efficiency. Drivers in Glendora, Baldwin Park, and La Puente are always welcome to explore their eco-friendly options at our dealership.
The Benefit of Driving Hybrid Cars
There are plenty of reasons to go to a hybrid car dealership near you to start reviewing your options. First, hybrid cars get a much higher gas mileage than most traditional 4-cylinder engines, so you'll save time and money at the gas station. You'll also be doing your part for the environment, due to the zero emissions and fewer fossil fuels being used. Another major benefit is that the state of California offers plenty of incentives, including rebates, tax credits, and depending on the vehicle, the right to use the carpool lane, regardless of how many passengers are on board.
Honda Hybrid Options
There are a few hybrid cars in the Honda lineup that you'll be able to see at our hybrid car dealership. These models vary in body style, engine setup, and even fuel efficiencies, but their outputs and fuel economy are close in comparison.
Honda Insight
The Honda Insight is a sleek and stylish sedan that includes a 1.5-liter 4-cylinder engine with an AC Synchronous Permanent-Magnet Electric Motor, which generate a combined 151 horsepower. The Insight gets an EPA-estimated 55/49/52 MPG city/highway/combined1 and offers three driving modes with its Continuously Variable Transmission: ECON, Sport, and EV.
Honda Accord Hybrid
The Accord Hybrid includes the 2.0-liter 4-cylinder engine and an AC Synchronous Permanent Magnet Electric Motor that together generate 212 horsepower. As for the fuel efficiency, the Accord Hybrid gets an EPA-estimated 47/47/47 MPG city/highway/combined2.
Clarity Plug-In Hybrid
This electric/hybrid model includes the combined 1.5-liter 4-cylinder engine and the AC Permanent-Magnet Synchronous Electric Motor, which generate the combined 212 horsepower. On top of this impressive performance, it can achieve an EPA-estimated 44/40/42 MPG city/highway/combined and gets 110 electric MPG*. It has a combined gas-electric driving range of 340 miles2.
Take a Test Drive at the Hybrid Car Dealership near Me
Now that you're aware of the lineup of hybrid cars at our dealership, you're ready to get started on the journey of choosing the right one. You're more than welcome to drop by and see us to get a better perspective of your options. But to truly decide, you'll want to climb into the driver's seat.
Get a feel for the hybrid performance by scheduling a test drive at Norm Reeves Honda Superstore West Covina. We're here and happy to help drivers in Glendora, Baldwin Park, and La Puente find the hybrid model that's right for them!
Based on 2019 EPA mileage ratings. Use for comparison purposes only. Your mileage will vary depending on how you drive and maintain your vehicle, driving conditions, battery pack age conditions, and other factors.
2. Based on 2018 EPA mileage ratings. Use for comparison purposes only. Your mileage will vary depending on how you drive and maintain your vehicle, driving conditions, battery pack age conditions, and other factors.
View Inventory Contact Us