Reversible Car Modifications for Leasers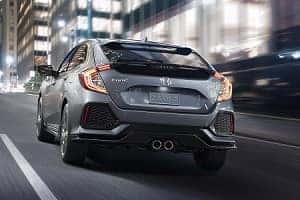 VIP Program View Inventory Contact Us
One of the advantages of buying a car over leasing a car is that you can modify it however you want since you're the owner. Want a new paint job? Paint the car whatever color you want. Want a better sound system? Replace the old one with a new one. Unfortunately, you can't make modifications like these if you are leasing the car or else you'll have to pay to have it reverted back to the way it was as well as be subject to a number of steep fines.
However, leasing a car has its own advantages, from paying less on a month-to-month basis to being able to upgrade to a nicer and newer model after the lease is up. For some people, especially those that don't drive often and that want to drive luxury cars without having to pay the full cost, leasing makes more sense. And fortunately, there are still a few modifications that you can make to a leased car that are easily reversible.
The following are some of those modifications:
Upgrade your wheels – Wheels are easy to replace – so easy that you can do so in your own driveway. This means that if you want to upgrade the wheels, you should! Different tires can change the way a car performs, which means you can pick out new tires in order to tailor the car to better suit your performance desires. You can also change out the rims to add a bit more style that's more in line with your taste. Just keep the tires and rims that the car came within a safe place so that you can put them back on when your lease ends.new_tires
Use vinyl wrap – Painting your car a different color is pretty much out of the question. It's going to be difficult to re-paint the car once your lease is up in order to match the original color. However, you can use vinyl wrap. Vinyl wrap not only allows you to cover the entire car in a different color, it lets you create intricate designs on the body as well. Best of all, it won't damage the original paint job and it's easy to remove.
Use plasti dip – Plasti dip is similar to vinyl wrap in that it's a great alternative to painting your car. It's basically a rubberized coating that is sprayed on, providing a low-gloss and rubbery finish. It's cheaper than vinyl wrap, although you will be limited to a matte finish. When you want to remove it, you can simply peel it off.
Tint your windows – Tinting your windows can achieve two different things. First of all, tinted windows just look cool. Secondly, they help add a layer of privacy to your car. Knowing that people can't easily peek into your car to see what belongings you've left in the back helps keep the mind at ease. Just be sure to check up on local laws, since some areas will only allow a certain amount of darkness. Once your lease ends, stripping the tint off your windows should be no problem.
Tinted HondaReplace some parts – Many people don't realize that some cars are pre-wired for navigation systems, premium sound systems, and even back-up cameras, but don't necessarily have any of those features. This means that you may be able to install such systems or replace the ones that the car came with. Just be sure to swap the original back in when the lease ends.
For more information on modifications, you can make when you lease a car, contact us at Norm Reeves Honda Superstore in West Covina! Also, don't forget to schedule a test drive of your next lease today!