The Best Comfort Food near West Covina CA


If you're looking for something to indulge in without having to worry about counting carbs or calories, you may want to find some comfort food. Luckily, there's plenty of spots in the West Covina area to try some tasty desserts, fried food, and baked goods, but considering the amount of spots, finding the top quality ones can be tricky.
We went out and sampled the comfort foods near West Covina and came up with a list of the top spots that are worth checking out!
Coco's Restaurant & Bakery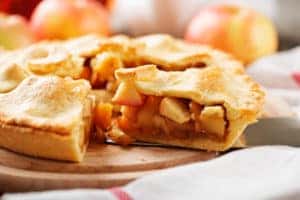 No matter what you're in the mood for, Coco's Restaurant & Bakery has it. Whether it's time for breakfast, lunch, dinner, or dessert, you'll be happy with the menu options. If you're on a comfort food mission, you may want to start your morning off with the Raspberry-stuffed Brioche French Toast, enjoy a Prime Rib BBQ Burger for lunch, or indulge in the French Dip for dinner. If you stop by for dessert, there's plenty of great options to consider, like a Hot Cinnamon Roll, Banana Cream Pie, or even the Caramel Apple Harvest Pie.
Frisco's Carhops Diner

If you're looking to enjoy some comfort food during the Golden Age of America, you may want to head to Frisco's Carhops Diner. This 1950's-themed diner offers up some classic options reminiscent of the era, and with a staff that's decked out in the old fashioned gear, you're in for a great experience. Enjoy some cheeseburgers and cherry sodas, or simply head in for dessert and enjoy classic sundaes, splits, and shakes! Be sure to nudge the jukebox so it'll play your favorite song!
Lisa's Coffee Shop
Lisa's Coffee Shop also takes on the classic 1950's diner aesthetic with a special nod to greasers and muscle car enthusiasts. This diner and coffee shop has the favorites for you to enjoy, like Chicken Fried Steak, Biscuits n' Country Gravy, Carolina BBQ Beef, and Patty Melts, among many other vintage options. Head in, sit back, and enjoy the classic vintage red leather seats, the checkered floor, and even the classic metal diner bar with the red-topped stools. It's the perfect place to enjoy your comfort food in style!
If you're interested in sampling some of the best comfort food near West Covina, these spots should rank pretty high on your list. Drop by and sample the goods!