Brazilian Jiu-Jitsu near West Covina CA
You may have heard of Jiu-Jitsu as something similar to MMA, however, there are many differences. To start, Jiu-Jitsu involves ground grappling without harming the opponent. It involves concentration, agility, and strength, and its principles can be implemented into everyday life.
If you've ever thought of exploring the world of Jiu-Jitsu, there are several great spots to get started in the West Covina area. This ancient martial art will keep both your mind and body in shape, increasing your focus and decreasing your stress levels.
Gracie Barra Jiu-Jitsu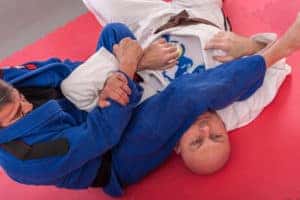 Gracie Barra Jiu-Jitsu takes that practice to another level with their holistic approach. Their instructors are trained to incorporate mental and physical wellness into their Jiu-Jitsu practice, essentially creating foundations for everyday living.
In addition to traditional Jiu-Jitsu classes for children and adults, Gracie Barra offers Jiu-Jitsu inspired fitness classes, as well as self-defense classes. Their original methods will certainly provide you with a new outlook on this ancient martial art.
Higher Ground Brazilian Jiu-Jitsu
At Higher Ground Brazilian Jiu-Jitsu, you'll learn just how empowering it can be to incorporate jiu-jitsu into your life. Established in 2012, Higher Ground has certainly made its impact on the West Covina Jiu-Jitsu community.
Higher Ground Brazilian Jiu-Jitsu offers classes for both children and adults, and welcomes students of all levels. Plus, their class times are convenient, running both morning and evening times so that you can fulfill your mental and physical goals through your Jiu-Jitsu practice.
Sampa Martial Arts and Fitness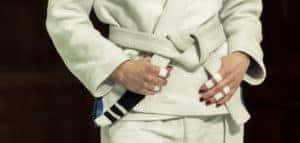 Sampa Martial Arts and Fitness puts an emphasis on creating your own fitness regimen. With a variety of classes—from Jiu-Jitsu, to Fitness Kickboxing, to Fitness Bootcamp—you'll find the right combination of classes to kickstart (literally) your way to mental and physical health.
Plus, kids of almost all ages can join in on the fun. Sampa Martial Arts and Fitness offers both kids' and teens' martial arts/Jiu-Jitsu classes, along with a Martial Arts After School Program, and Martial Arts Summer Camp!
As you can see, there are plenty of Jiu-Jitsu studios in the West Covina area. Choose which one you think will suit you best, and schedule your class today!