Discover Some Home Improvement Ideas near La Puente CA

You probably look at your home near La Puente and think of the things that you would change. Maybe take out that wall to open up the living room or buy a new couch and area rug to brighten the space up. But before embarking on any drastic changes to your home, you'll want to seek out advice and resources from some experts in the business.
You'll want to check out Contempo Living.
About Contempo Living
Since 2001, Contempo Living has been one of the go-to spots for DIY home renovation projects as well as professionals in the business. They take home renovation, improvement, and refurnishing seriously.
On top of having a strong line of reputable products, like appliances and furniture, they also offer their own personalized brand, so you'll have a lot to choose from when it's time to get started on your home improvement project. Whether you're looking to update your kitchen, remodel your bathroom, or simply add more to the common areas of your home, the team at Contempo Living can help!
Let's Talk Improvements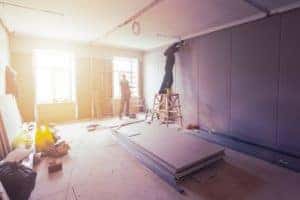 Whether you've been watching a lot of HGTV, or you've been planning on doing some much needed renovations and improvements, or you want to up the value and curb appeal of your home, you'll want to head to Contempo Living with a plan in mind.
When you arrive, the team will gladly help you out with your list of needs and wants for your home improvement. They'll make some recommendations based on whatever project you're taking on with your home. You'll even be guided through the store to get a sense of your options. Whether you're looking for the right cabinets, a new bar sink, or even new range hoods for your kitchen, you'll have a lot to consider!
Convenience in Home Improvement
You can make Contempo Living your one-stop-shop for your home improvement project. You can always drop by their store in City of Industry, or you can simply shop online! They'll happily ship to you if you can't make it in the store to get your materials for your project.
Stay up to date on all things Contempo Living by checking out their blog or following them on Facebook to see some fresh ideas that you can use with your home near La Puente CA!