Eco-Friendly Dry Cleaners near West Covina, CA
It's important to take the necessary steps to reduce waste and fight climate change. One way that you can fight the battle is by changing how you do your laundry and your dry cleaning. There are a lot of toxic chemicals that are used in dry cleaning, so instead, why not head out to some eco-friendly dry cleaners near West Covina to drop your clothes off and have them cleaned with toxin-free materials that are healthy for the environment.
Here's a list of a couple eco-friendly dry cleaners in the West Covina area that you can check out:
Flair Cleaners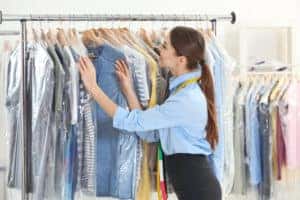 If you're in the market for an eco-friendly dry cleaner, why not add some flair to it? Flair Cleaners has been a staple dry cleaner in Southern California for more than 50 years. They continue to provide excellent customer service and quick return times on your clothes. Flair Cleaners was even one of the first dry cleaners to adopt the GreenEarth dry cleaning method, which provides sufficient cleaning while using eco-friendly chemicals and materials. On top of dry cleaning, they also offer tailoring, fire and water restoration, and even the cleaning of specialty items.
FRSTeam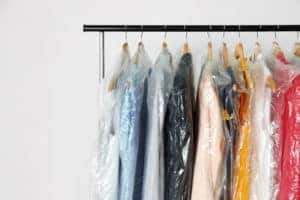 On top of providing eco-friendly cleaning and laundering services, FRSTeam specializes in restoring textiles and clothing by giving them new life and saving them from the waste basket. They're experts in fire, smoke, and mold restoration which can save you from having to buy all new clothes and linens. Using some of the latest technology and software in the business, they can provide the necessary restoration and cleaning services based on your needs. All of their services are performed in-house rather than being shipped off, so you can rest easy knowing that your garments are never changing hands.
If you're in need of dry cleaning and laundering services that are high-quality and eco-friendly, these two spots are worth checking out in the West Covina area.