Local Spotlight: Montessori Academy of West Covina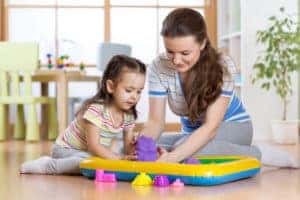 If you are looking for a place near City of Industry, El Monte, and La Puente that fosters your child's early development through a balanced curriculum, then the Montessori Academy of West Covina is a great place to enroll them.
They have a safe and encouraging learning environment for infants, toddlers, preschoolers, and kindergarteners. At these ages, everything is a new experience for children to learn. This is why the Montessori Academy makes sure each child receives the attention they need while supporting their physical, social, and emotional growth.
The Holistic Approach of the Montessori Method
Emphasizing on problem-solving, critical thinking, and creative expression, your child will be able to start building great life skills at the Montessori Academy. They achieve this by teaching a range of subjects in their curriculum, like reading, physical motor skills, science, and music.
Through their teachings, childing learning how to both work independently as well as cooperatively. You'll notice your child's improvements as they build awareness, confidence in accepting challenges, and responsibility.
Infant and Toddler Care
It is never too early to have your child start on their path of education! That is why the Montessori Academy offers a program specifically designed for infants and toddlers.
Their teachings will focus on developing the language and motor skills of your child. At this age, children create the foundation for the person he or she is going to become. With their all-inclusive method, children in their infant and toddler program will be able to build a strong foundation!
Preschool and Kindergarten Program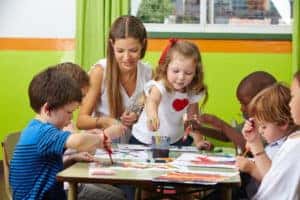 Designed for children up to six years old, this program helps students learn conflict resolution and develops their self-awareness. Each subject they teach, whether focused on academics or wellness and physical education, will focus on the fundamentals. This is so your child completely learns each lesson, whether they are being taught how to spell or learning manners and courtesy.
The Montessori Academy also keeps their class sizes small so your child receives the individual care and attention they need to gain the most out of their education at the school. They even schedule field trips, which is an exciting and fun way of learning outside the classroom!
Learn How Your Can Enroll Your Child!
Looking to get a jump start on your child's education? Contact Montessori Academy of West Covina to learn more about enrolling your child into their program today!