Top Places to Eat at on Mother's Day Around West Covina

This Mother's Day, you'll want to pull out all the stops and show your mother, or the mother of your children, the best day possible. On top of a fun family activity, you'll want to include a delicious and memorable meal to truly show the mother in your life that she's loved and appreciated. Luckily, we've put together this list of the best places to eat on Mother's Day around the West Covina area!
Fonda Don Chon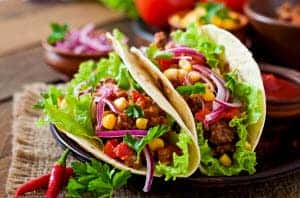 Authentic Mexican food is a SoCal staple, and if you're looking to elevate your tastebuds, you'll want to head to Fonda Don Chon. This classic and festive eatery offers up exceptionally prepared dishes based on old classics. There's plenty of taco options, ranging from carnitas, chicken, shrimp, fish, and veggie. There's also juicy steak options that are seasoned with Mexican spices to add a little zest to the flavor. But if you're going for the full experience, the tostadas, flautas, and burritos come highly rated!
NORMS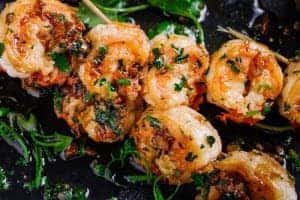 NORMS is an iconic dining establishment that first hit the Pacific Coast in 1949. It started as a simple coffee shop and then it evolved into a classy diner. Whether you're taking your mom out to breakfast, lunch, or dinner, NORMS can certainly accommodate. They offer plenty of seafood specialties, but you'll want to go for the NORMS Classics, which include a Center Cut Extra Thick Pork Chop, NORMS "Ultimate" Meatloaf, or the Country Fried Steak. Finish the night off with some tasty dessert with plenty of options with shakes, floats, pies, or even build-your-own sundaes!
Stinkin Crawfish
If a Mother's Day trip to New Orleans wasn't in the cards this year, why not bring a little of the Crescent City to her? Stinkin Crawfish is a Cajun-inspired seafood restaurant that brings the flavors and spices of the Big Easy to every dish. They have plenty of tasty bites to start off with, like Oysters, Gumbo, and Zucchini Fries before working your way down the bayou for a meatier catch! Enjoy some classic Crawfish, some Headless Tiger Shrimp, Snow Crab or King Crab Legs, or even a ¼ lb Lobster Tail! All dishes come with side options, so you can easily customize the perfect Mother's Day meal.
Now that Mother's Day is on its way, you'll want to start planning the day for her. Now that you've got our list of the top places to eat around West Covina, you'll be ready to give your mother a day to remember!